Time to Step fully into your Camera Confidence
Live video continues to grow as a platform to build the know, like, and trust factor. 
With the rising popularity of TikTok, Instagram Reels- a new way for users to record 15-60 second videos set to music, it is important as a speaker, coach, consultant, author, or business owner to tackle camera shyness for greater visibility. 
The social media algorithm loves video. You want to love it too, but what is getting in the way is fear, lack of confidence, uncertainty, and the voices in your head that keep saying no one wants to hear you! 
I am here to say that is NOT TRUE! I know how you feel. For years, I struggled not liking how I look on camera or hating my voice and I worked in television media. How ironic! But I knew deep down on the inside, I needed to be in front of the camera. I had a message, service, or product that could transform people's lives. I know that is the same for you. 
Because the algorithm loves video, I want you to love doing it. Once I mastered the secrets I am sharing here with you to become a Camera Confident CEO, everything changed with my visibility.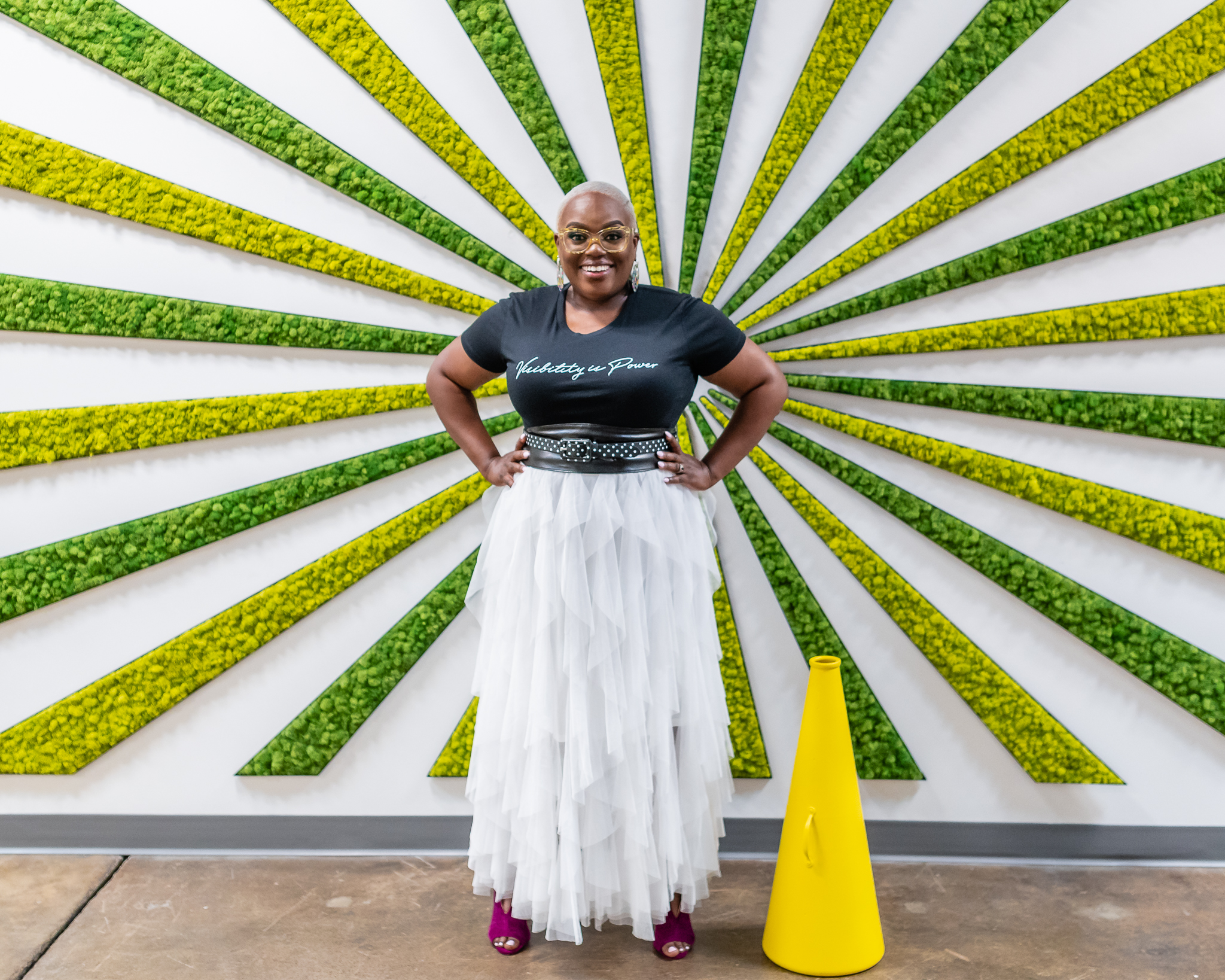 I wrote an Amazon bestseller: CEO Of Live Video.

I became an authority in live streaming and worked with clients like W.K. Kellogg Foundation, Boeing, and Voogueme.

I became an international speaker.

I worked with clients and events across the U.S. such as the Government Social Media Conference, Social Media Day Summit, and The Live Out Conference.

Including media appearances on CBS' The Talk, Tamron Hall, The Today Show, and numerous podcasts.

This all happened from doing the work centered around my confidence on camera. I fully believe if you can have confidence for a TikTok video, you can do a media interview. If you can create content with confidence, then you can show up to deliver that content with confidence.

THIS MINI-COURSE IS FOR YOU IF:
You struggle with showing up consistently on camera.

You know you are an expert with a message, but video of any kind scares you.

You are an author, speaker, coach, consultant, or entrepreneur committed to doing the work to be seen, heard, and paid.

You are no longer making excuses or waiting for permission to show up.

You want the tools to shine online and on camera.
Here is what you get in the Camera Confident CEO Course:
Video tutorial with Camera Confidence tools and tricks to show up as the CEO of your life and business

Worksheets to discover your confidence factor

Best practices: Confident tips for doing any type of video.
Here's the best part: The investment is just $97 for access. YESSSSS! You heard me right. 
Step fully into a Camera Confident CEO Today!  
🎉 Start Here: Camera Confident CEO

A Message from Your Instructor

Worksheets: Camera Confident CEO

Congrats! Here's what's next...

Camera Confident CEO Video Tips
About this course
$97.00

8 lessons

1 hour of video content